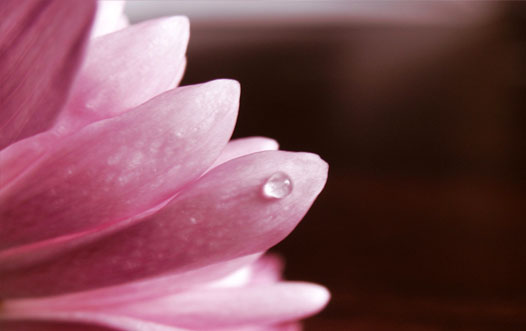 Radhanath Swami writes that his parents Gerald and Idelle Slavin were emblems of gratitude, kindness, generosity and dedication to the family. While they gave the best to their children, they were also careful not to spoil them, and always encouraged Richie and his brothers to be always thankful for all that was given to them. Radhanath Swami's grandfather William Bill Slavin in particular left a deep impression in little Richie's life; his unassuming and quiet way of harmonizing his old-world traditions with life in America fascinated little Richard (now Radhanath Swami)
The values and principles that parents live by has an effect in molding the character and personality of the children. One can see this principle wonderfully exhibited in Radhanath Swami's character. Radhanath Swami, following the footsteps of his parents has repeatedly emphasized on gratitude, both in his talks as well as in his personal life.
In one brilliant talk, Radhanath Swami offers a penetrating analysis on the importance of cultivating gratitude.  He reasoned that we can be happy only if we are simple and grateful. "We can be simple and grateful only if we don't expect anything from anybody" says Radhanath Swami. We may find this difficult, but this seems to be the only way we can be happy. What happens when we expect something from somebody? Either the expectations will be met or the expectations may not be fulfilled. What happens if the expectations are fulfilled? Radhanath Swami reveals, "If you are a sincere spiritual practitioner you will be grateful for some time but the nature of this world is that the more expectations are fulfilled, more our expectations increase and eventually a  gap between expectations and reality arises and it increases; we then remain forever dissatisfied. And when the expectations are not fulfilled, we go through negative emotions; we become angry, defiant, depressed and artificially indifferent to things and people around us." Radhanath Swami then spoke on the virtue of being grateful and not expecting favors from others, "When we don't expect anything from anybody we will be grateful for anything we get. Naturally then we will be simple and satisfied. Therefore just be simple." Radhanath Swami went on to further analyze the word 'just'. He said, "If I ask you, 'sir please give me just one million dollars' wouldn't you be shocked? You would because you intuitively know that the prefix 'just' is incongruent with the amount of one million dollars. But if I say 'give me just one dollar' you won't be shocked. This means the word 'just' is used to indicate that which is very easily available. Therefore when great saints and wisdom books implore us to 'just' be simple, we should know that they are not asking for something big but that which is very easy to cultivate."
Reflecting on Radhanath Swami's words of wisdom, I feel how unfortunate that most often we complicate our lives so much that we find it difficult to be simple and grateful. I hope to imbibe this quality of simplicity and gratitude that Radhanath Swami holds sacred.
Related Posts:
---
---
79 Comments
---