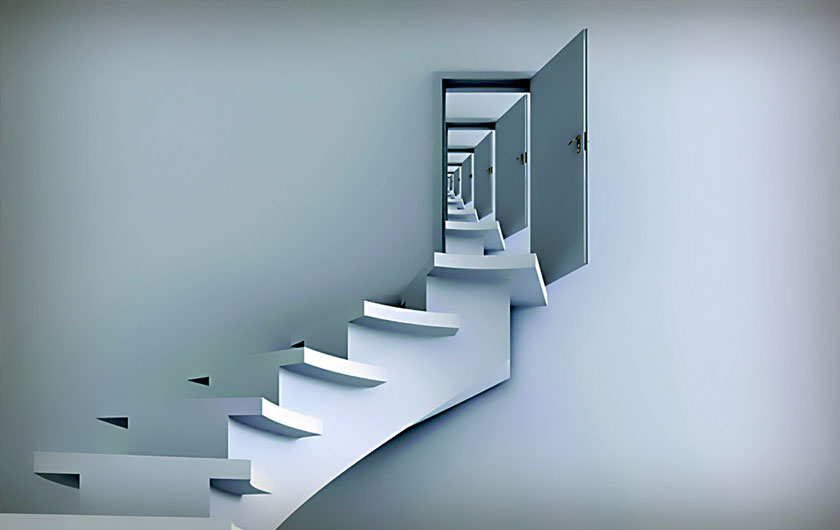 One night a huge scorpion fell from the ceiling of the cave, inches away from Richard. He also noticed deadly cobras occasionally, and remembered the fatherly Kailash Baba in developing the proper consciousness. He prayed to God to help him overcome judgment, fear and hatred. Once a reclusive mystic from Egypt offered to read Richard's destiny. Through elaborate occult rituals, he prophesized that a divine power will direct Richard. Like a leaf in the wind, he will be led to the path he must follow. He advised Richard to persevere with patience and then by a power beyond his own, his master will come to him.
Earlier at Goa, Richard began to realize the limitations of his travelling from place to place and from teacher to teacher. Although a popular idea in the 1960's was to learn as much as possible from various paths, Richard now began to see the superficiality of it; he began to see many spiritualists with this idea, but the depth of their realizations seemed vague. Those who impressed Richard as advanced had committed themselves to a particular path. The fear and uncertainty of choosing a path was becoming painful for him.
Vedas, the ancient spiritual guide, encourages a seeker to commit to a particular path. Self study and arm chair commentary maybe permissible for subjects such as history, and politics but Vedic wisdom is transformational in its potency, and requires careful tutelage and practice of spiritual practices. Just as an untrained surgeon causes more harm than good, an untrained spiritualist confuses people and takes them further away from enlightenment. Imagine a young man claiming to be an ophthalmologist, and he seeks to surgically operate your eyes. As you wonder about his qualifications, he beams, "I have studied the books on my own and am confident of performing an operation." Or worse, he claims the knowledge of surgery was revealed to him in a dream. Will you volunteer to be operated by such a 'knowledgeable' eye surgeon? A surgeon has to study and practice under a bonafide surgeon before qualifying himself.  Similarly the Vedic scriptures encourage a seeker to approach a guru, and commit to a path for deeper revelations of the Absolute Truth.
At the same time, the Indian philosophical thought also encourages a seeker to see good and learn from everyone. The Rig Veda, one of the oldest of Indian books of wisdom, encourages assimilation of spiritual knowledge from all sources, "let noble thoughts come to us from all sides." Under the tutelage of a guru, a spiritualist respects all forms of life and learns from every aspect of God's creation.
The ancient Indian classic, Srimad Bhagavatam reveals the story of one saint who learnt from twenty four teachers. By his careful observation of the nature, he received various instructions from the earth, the wind, the sky, the water, fire, and so on. Because of the knowledge he had gained from them, he was able to travel about the earth in a liberated state. For example from the earth he had learned how to be sober, and from the two manifestations of earth, namely the mountain and the tree, he had learned, respectively, how to serve others and how to dedicate one's whole life for the benefit of others. From the water he had learned how to be naturally clear and purifying. From the moon he had learned how the material body undergoes growth and dwindling. From the sun he had learned how to avoid entanglement even while coming into contact with sense objects, and from the pigeon he had learned how too much affection and excessive attachment are not good for one seeking spiritual enlightenment.
Radhanath Swami's commitment to one path for over four decades has filled his heart with rich realizations. At the same time, the deep internal connection to God through a systematic path has helped him see the universality of all other paths, and has led him to appreciate the various spiritual teachers that have graced the world.
Related Posts:
---
94 Comments
---