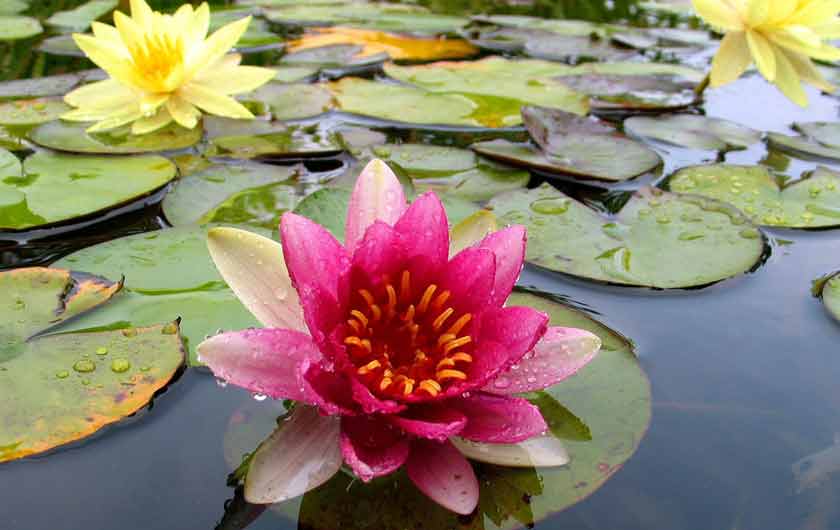 Richard travelled to the Himalayan town of Dharmasala in Himachal Pradesh. High on a mountain ridge above Dharmasala reigned McLeod Ganja, Tibetan refugee camp and the home to the Dalai Lama of Tibet. After the Chinese military invasion in 1950, Tibet was torn to bitter agitation and violence. On the insistence of his people who feared for his life, Dalai Lama escaped in the guise of a soldier. Dalai Lama's story of exile and intense hardship to serve his people inspired Richard to seek an audience with him. Richard was also struck by the incredibly friendly nature of the people of McLeod Ganja, and their love and honor for the Dalai Lama.
Dalai Lama explained to Richard that the universal quality of religion is compassion to other living beings. To sacrifice for the good of others is true Dharma. Richard could see the immense sacrifice he extended for his people and the virtue of selfless service was becoming more prominent in Richard's mind. Richard also learnt from him that in order to endure incomprehensible challenges and obstacles in life as the Dalai Lama faced, one needs to practice regular meditation, study and worship. These spiritual practices give us the inner strength to face hardships.
Radhanath Swami also emphasizes on these two principles of sacrifice and prayers that help develop purity.  The strength to sacrifice for the welfare of others comes by cultivating purity of thought through disciplined spiritual practices. "Before we can save the drowning person, we must become proficient swimmers ourselves. If we sincerely practice the tenets of genuine spirituality, our words and example will carry purity. This will then have a powerful impact on those whom we seek to serve" says Radhanath Swami. Sacrifice is an essential element in the life of a spiritualist. Radhanath Swami compares a spiritual seeker to a candle. Just as a candle burns itself to spread light, a compassionate messenger of God's love sacrifices his body, mind and words to serve others.
I witnessed an example of this during a pilgrimage to South India in 2005. Under Radhanath Swami's spiritual leadership a group of three thousand men and women visited different holy places. Radhanath Swami extended himself to give talks, sing kirtans, and meet different members. On the last day, Radhanath Swami was exhausted and had a high fever even as he sang the final kirtan for over two hours. Later the younger students of Radhanath Swami were extending their stay in South India for two more days. Radhanath Swami had earlier promised them that he would be there for these two days special retreat. However considering his ill health, the members suggested he take rest and go back to Bombay. He insisted on coming, but after much pressure relented and returned to Bombay. His exhaustion took a heavy toll on his health as he collapsed at the airport, and slept on the reclining seat while driving back to temple from the airport.  However on returning to the centre, he once again got up cheerfully, met all the guests and visitors who wanted an audience with him. His meetings went beyond eleven at night. The next morning Radhanath Swami was up for the morning services by five. His tremendous ability to push himself beyond human ability for serving and pleasing others has touched the hearts of many, and inspired a seed of desire to serve, sprout in my own heart.
Related Posts:
---
---
77 Comments
---