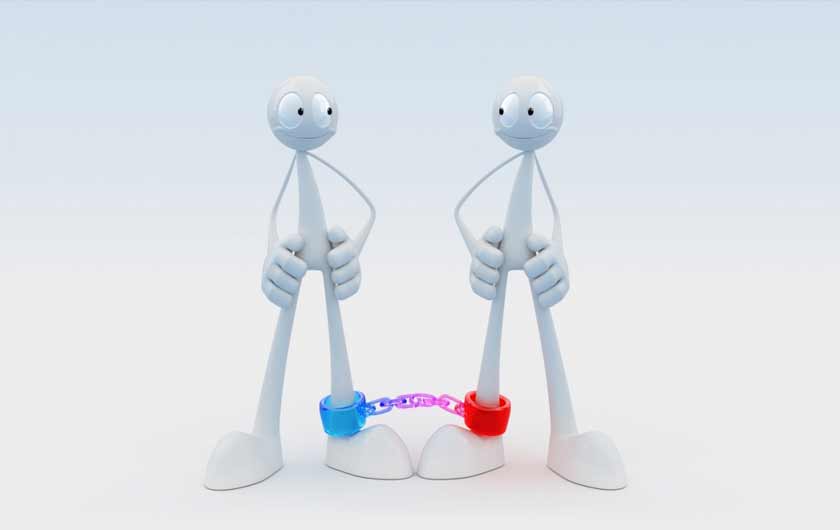 On the way to Varanasi, Richard arrived back at Delhi and met Sean, a friend whom he had known at London. Richard began to feel uncomfortable in his company, and found Sean's mannerisms, language and interests crude and strange. Less than a year ago, Richard had enjoyed his company but why was it so different now? Richard realized it wasn't Sean but he himself who had changed, and that's why the world that had been so familiar to him, now seemed foreign. He realized how the association and environment we chose molds our character down to the fundamental views of life.
Radhanath Swami quotes the Bhagavad Gita to highlight this point, "What is night for all beings is the time of awakening for the self-controlled; and the time of awakening for all beings is night for the introspective sage." (Bhagavad Gita 2.69).
Although Richard could no longer agree with Sean's ideas or ways, he was careful not to fall into the trap of criticizing him for that. Richard himself had been a victim of judgmental hatred due to his unconventional choices in life, and felt he couldn't do the same with others. Realizing criticism is a vicious trap Richard preferred to carry on with his spiritual life, while respecting Sean as a soul that originated from the same Divine source.
"Criticism stems from a deep rooted false pride in what we are and what we can do", says Radhanath Swami. "Proclivity to criticize is an expression of self glorification." Radhanath Swami considers finding faults with others as one of the biggest traps for a spiritualist. He is quite graphic with his analogies, "Criticizing others is like passing foul substances from the mouth, for it fouls when we speak negatively of others." He is quick to convert a likely negative situation of fault finding to a positive expression of encouragement. One of the leaders of the monastery related this incident. Once in a meeting the leaders mentioned about a member of the ashram (monastery) who had been frivolous, and Radhanath Swami was quick to point out that the concerned member was friendly, and not frivolous. A devotee interrupted, "No, Radhanath Swami, he is frivolous and childish."
Radhanath Swami instantly replied, "I think you mean he's friendly and child-like."
Radhanath Swami teaches his students to develop a spiritual vision while interacting with others. Spiritual vision, he says, is when we stop seeing things from our sense perception, rather we prayerfully seek to understand how God would see this situation and the person we are interacting with. This helps us develop respect for all, because God loves all beings, His own children more than we ever will. Radhanath Swami asks, "Imagine what it would be like if God judges us the same way we judge others. What hope do we have?" When we are judged wrongly by someone, we appeal to be understood for our intentions, and not by our behavior. However when we judge others, we don't consider if their motives are pure and harmless; we quickly catch them on the behavior that doesn't confirm to our preconceived notions.
Following the footsteps of his Guru, Radhanath Swami urges a spiritualist to be like a bumble bee and not a fly. The former seeks fragrant rose even in a dirty place, whereas the latter looks for a piece of garbage even in a fragrant flower garden. Likewise a fly like person is blind to all good qualities of others and hunts for their fault, whereas a bee like spiritualist sees good in others even when there is an overabundance of faults.
Related Posts:
---
---
90 Comments
---