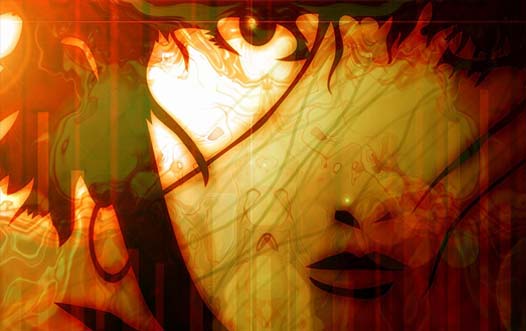 At a bookstore in Rome, Richard (now Radhanath Swami)'s lower nature overcame him; he stole a book that taught to play the harmonica.  Later when he discovered that Gary had a stolen a wooden crucifix of Jesus, he was angry and chastised him. Gary was quick to point out Richard's hypocrisy in stealing a book but later condemning Gary for doing the same. Richard felt ashamed and defeated. Later at night gazing at the stars, Richard realized it's a horrible sin to be a hypocrite; to preach but to not practice.
The word hypocrisy originated in the Greek language as a theatrical term. One actor often played multiple roles in the same play by disguising himself with a series of masks. The actor was called a "hypocrite" because he had two or more faces. The idea of a person being "two-faced" evolved, describing someone who said one thing and did another.
Hypocrisy is a front – it is a person who pretends to be more righteous than he is. Radhanath Swami reveals that a hypocrite lives a lie; he tries to make the outside appear better than the inside. It involves deception, dishonesty, and trickery by a person that is a fraud or a con. Radhanath Swami answers the question why one becomes a hypocrite; when one seeks praise and approval from others or has a desire to be well-liked, he will do anything to get his desired goal.
Radhanath Swami warns that hypocrisy is dangerous, especially for those professing to be spiritualists. When the deception of a hypocrite is exposed, many people are hurt, disappointed, and disheartened. There are a large number of people in the world who want nothing to do with God, or religious and spiritual organizations because they have been deceived or misled by so called religionists. A hypocrite not only can cause the loss of his own trustworthiness but the integrity of others he associates himself with and the institution he is affiliated with, is at stake.
As a spiritual practitioner I am beginning to realize the dangers of preaching and speaking beyond my level of realizations. Radhanath Swami's solution to guard against this is profound; he implores a seeker to be honest and humble in his aspirations. Radhanath Swami says that a devotee of God should abandon material motivations or at least to begin with aspire to be free from material ambitions. If this tendency of seeking worldly glory isn't checked, hypocrisy is inevitable. Radhanath Swami's favorite line has been, "we should only aspire to be the servant of servant of servant of all living entities; not expecting anything in return but willing to offer all respects to others."
Radhanath Swami once answered a doubt I had for long time. As a teacher of a spiritual path, I am often giving lectures on lofty spiritual principles. Am I being a hypocrite in spreading the message of God when I am myself not advanced? Radhanath Swami assured me that if am acutely aware of my limitations and while giving the lectures if I focus on speaking the sermon to myself rather than others, God shall certainly protect me. It's not hypocrisy if I seek to preach to myself first, and preach to others only as their servant in the mood of a simple messenger of God.
Related Posts:
---
50 Comments
---