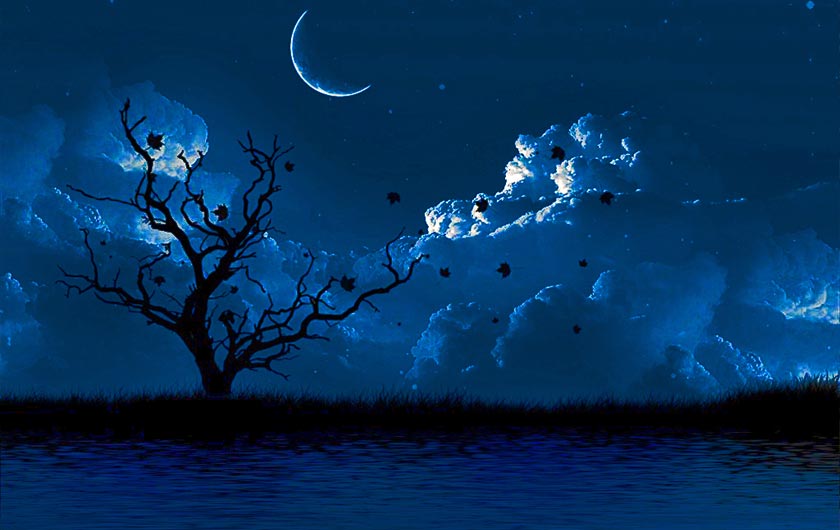 On a lonely Himalayan footpath, Richard saw a fearsome tribe of Naga Babas. They held tridents crowned with human skulls. Heavy coils of matted hair on heads and thick ashes covered their flesh. Even in the biting cold, some of them were completely naked. Richard burned with eagerness to understand why they led such a severe life. With their permission he travelled with them and they threw furious stares at him for wearing rubber sandals. He instantly threw them off and then they offered an intoxicating chillum pipe. He hesitated and after some nervous moments when Richard wondered if he had offended them by declining, they finally honored his vow to abstain from intoxicants. He also saw them levitate about a foot above the ground. He met their guru who demanded that Richard become a Naga, one amongst them, immediately. Richard hoped the guru of Nagas would understand him and appreciate his desire to follow his heart. The guru finally blessed Richard to go on his way. Richard left impressed by their camaraderie and loyalty to the sect. Although they were wild, rough and lived severely, in their own way Richard concluded it was all in search for God.
Radhanath Swami has personally lived an austere lifestyle on a mountain rooftop for over a decade. However to his students, he is reasonable and emphasizes on the need to maintain cleanliness and purity of thought. His students follow the basic austerities of abstaining from immoral activities. This he says keeps the body and mind clean and conducive for spiritual practices. The serious students, initiated into the spiritual discipline, additionally vow to chant a minimum of twenty five thousand names of God on the chanting, prayer beads. In the ashrams overseen by Radhanath Swami, there is no emphasis on austerities, the kind witnessed by Richard in the Himalayan forests. As Radhanath Swami says, "A spiritualist is known for his favorable remembrance of God, and not for his control of senses." To the extent austerities are favorable for serving and pleasing God, the practitioners accept them. After all the austerities are not an end in themselves, they are the means to attain God.
Radhanath Swami is careful to guard his students from performing severe austerities in an exclusivist way. He warns that tough austerities performed, while living with others in an ashram or a community may send wrong signals to others who are incapable of such severe austerities. Besides, the practitioner himself may become a victim of false pride, considering himself to be better than the other lesser austere spiritualists. His acutely insightful words penetrate my heart, "Collective unity is more important than individual purity."
Many beginners on the path of spirituality struggle with conflicting desires that threaten to pull them away from God. Radhanath Swami gives hope to such sincere aspirants, "Austerity means even if our mind and senses are disturbed, our actions and words are performed according to the will of God." He thus appeals to our inner aspirations, rather than our achievements in spiritual disciplines. His words of wisdom echo in my consciousness, "Real austerity is not in climbing mountains, but to make the right choices in life- the choices that will please God."
Once a student asked him why he went through so many austerities, and was tough on himself, whereas we have got it all so easy in our spiritual quest.  Radhanath Swami humbly replied, "You are all so simple and sweet, and easily came to the shelter of God. But I am fallen, and very complicated. Therefore I had to go through severe austerities before I got shelter." Nothing could be further from truth; his sincerity is beyond doubt, witnessed over four decades of tireless service to his guru's mission. His endearing quality is while he is austere and tough on himself, and doesn't compromise on the strictness of his personal practices, he is lenient and accommodating with the others struggling in their spiritual lives.
Related Posts:
---
---
185 Comments
---