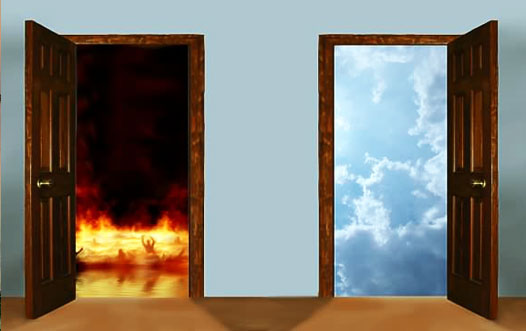 At Mathura Gary and Richard (now Radhanath Swami) were hosted by a guru who had pleasing mannerisms and was refined and meticulous in his speech and movements. He offered Richard to share his own wooden bed for sleeping in the night. Richard felt it was an honour to sleep on the same level as the guru, but soon realized this guru was lusty. As the guru tried to grope Richard in his embrace, and started moving his hands in the private parts of Richard's body, Richard shoved him away and jumped to his feet. Richard rushed outside and closely spied on the swami making sure he didn't do this to Gary.
Later both Gary and Richard realized that once again their idealistic innocence was challenged by the real world.
What inspired me the most on reading this account was Radhanath Swami's mood even as young Richard. He writes:
"…He was a scholar of scripture, the high priest of a temple, and the guru of many disciples who revered him. Yet he'd tried to exploit me to satisfy his own carnal desire. Real saintliness should be understood by a person's behavior. Exerting one's spiritual authority to exploit the innocent is a grave injustice. I prayed that this incident would not create doubt in my mind toward the sincere devotees ."
Radhanath Swami's purity shines forth in this passage. Generally a normal person would be so outraged by acts of hypocrisy that it wouldn't be surprising if he or she dismisses all gurus and all paths. However Radhanath Swami even as an inexperienced Richard prayed that the misdeeds of those in the guise of a saint but ravaged by lust, not disturb his faith in genuine gurus and sincere devotees of the Lord.
Lust has been the biggest stumbling block for many spiritual seekers. Even for those not interested in spiritual life, lust sucks the consciousness of millions searching for happiness. "Mistaking lust for love is the single greatest tragedy of the modern world", says Radhanath Swami. Due to the influence of the movies most people think bodily contact and union is the essence of love. When we mistake ourselves to be physical bodies, whether male or female, we become lusty. Radhanath Swami explains that lust originates and perpetuates from the fundamental ignorance of who we actually are. When we indulge in lust, that overwhelming experience of subordination to the body for pleasure, seals our bodily misidentification. Lust creates within us a sense of incompleteness which we struggle to fulfil by exploiting another's body for our pleasure.
Radhanath Swami is also quick to point out that love on the other hand is based on the true understanding of our spiritual identity. We are spirit souls, emanating from the complete whole. The self is complete in the natural, eternal relationship with the Supreme Lord. Radhanath Swami reminds us, "Unfortunately we have at the present moment forgotten this relationship with God. When we revive this divine relationship, the resulting love fills us with a sense of completeness." A natural question that comes to one's mind is does this completeness make us indifferent to all worldly relationships? "Not at all", exclaims Radhanath Swami with the exuberance of a child, "if we reconnect with the Supreme Lord, then we form relationships with others, not to fill our completeness, but to share our completeness. That's why the great saintly persons across the religious traditions were able to transform thousands of lives by radiating this spiritual love."
Radhanath Swami speaks very fondly of his own guru who transformed thousands of drug-addicted hippies into 'spiritually-satisfied "happies". How? Because the hippies whose motto was to rebel against every authority found him(Radhanath Swami's guru) to be a source of unconditional, divine love and so abided by his guidance to transform their lust into love.
How can we awaken this love for God? "All bonafide scriptures recommend chanting of God's names", says Radhanath Swami, whose formula is very simple, "If by chanting God's names, we can shine with love, why should we choose to burn with lust?"
Related Posts:
---
---
147 Comments
---