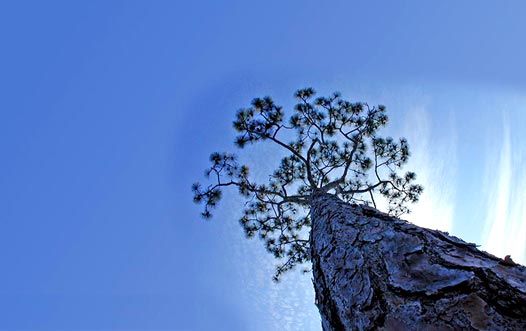 While travelling to London with Gary, Richard (now Radhanath Swami) was struck by the photograph of an old man on the back cover of a pamphlet that he had got at Randall's island. He looked on at the effulgent form of this man whose smile radiated peace. Richard concluded that if any person in this creation has spiritual bliss, it is this person. Little did he know then that a year later and a thousand miles across, this man was to become Richard's guru. Meanwhile at London Richard makes a shocking discovery that Jimmy Hendrix, the icon for flower generation, succumbs to an overdose of sleeping pills and dies a miserable death. The contrast of spiritual bliss and misery of material excesses couldn't have been more striking for the young and impressionable Richard. His disillusionment with the counterculture grew; he now saw through the façade of the progressive 'ideals' of his generation which was distracted from spiritual pursuits and instead sought material pleasures. Richard realized the rebellion of most of the youth was just for the sake of it and lacked a meaningful goal.
Radhanath Swami says the reason people in this world are miserable despite having an overabundance of pleasures is they are seeking to gratify the self rather than serve the Supreme Lord. Radhanath Swami says this endeavor is unnatural for a living entity. The propensity to serve is natural; however when we seek to gratify the self rather than serve God and God's children, our attempt is akin to watering the branches and twigs of a tree, rather than the root of the tree. Radhanath Swami is emphatic as he says, "Not only human beings but all living entities are parts and parcels of God. The parts are meant for serving the whole, just as the legs, hands, fingers and ears are meant for serving the total body. We living entities, being parts and parcels of God, are duty bound to serve Him." Radhanath Swami reveals that forgetting God, humans have created unlimited subject matter for service. All of it is keeping them dissatisfied, because it misses the essence.
It's an interesting analysis offered by Radhanath Swami. He discusses in his talks that actually our position is that we are always rendering service to someone, either to our family, country or society. If we have no one to serve, sometimes we keep a pet cat or dog and render service to it. All these factors prove that we are constitutionally meant to render service, yet in spite of serving to our best capacity, we are not satisfied. Nor is the person to whom we are rendering that service satisfied. On the material platform, everyone is frustrated. The reason for this is that the service which is being rendered is not properly directed. Therefore Radhanath Swami implores all to serve the root of all existence, God.
Radhanath Swami discovered the old man to be spiritually blissful, whereas Jimmy had been miserable. The difference- the former was connected to God and thus 'watering the root'. The latter on the other hand was constantly seeking his own pleasures, in a vain attempt to 'water the leaves and twigs'.
Related Posts:
---
---
88 Comments
---