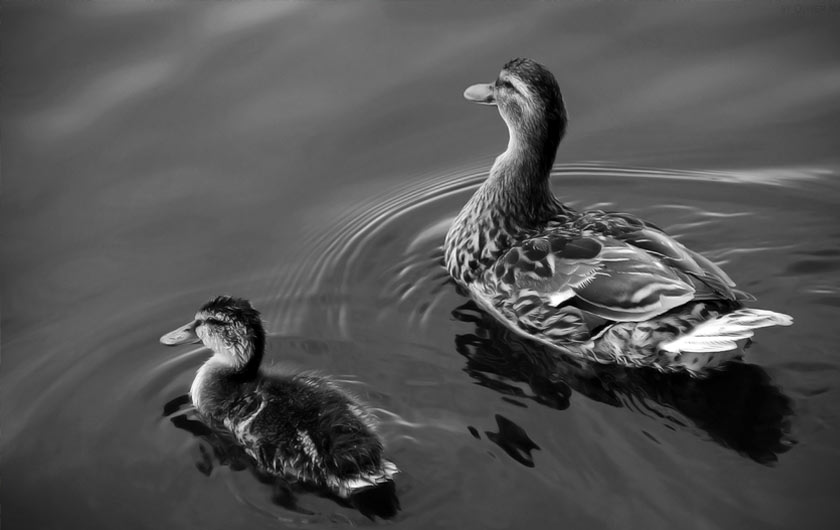 One of the kindest, gentlest men Richard ever met was Kailash Baba. Once as Richard was taking a dip in the Ganges, the current pulled him away, and it was then that Richard met Kailash Baba, a powerfully built elderly man, who seized his arm, and rescued him. Kailash Baba was a devotee of Lord Shiva and instructed Richard on the proper behavior of a sadhu. He did not speak English but both communicated through the language of love. Kailash Baba shared all the food he collected, offered his blanket during the cold nights, and showered him with fatherly affection. Externally he had a fearsome appearance with long unkempt hair, and an iron trident. However he was a mountain of affection and drew love from Richard's heart like a lifelong friend. Although Kailash Baba possessed great supernatural powers, he never made a show of them. It was the character and devotion of Kailash Baba that inspired Richard the most. As days passed, Kailash Baba wished to enter into seclusion, and Richard not wanting to impose himself, sought blessings to move on. Richard was particularly touched by Kailash Baba's unyielding detachment and the softness of heart.
"Like a father and son we loved each other, but as roaming sadhus, we sensed that we would never meet again. This bittersweet experience of developing dear relationships, then moving on to never again see the people I was meeting was part of the life I had chosen. It was difficult for me, but the pain of separation kept the joy of our relationship alive in my heart. As I turned and walked away from Kailash Baba, I prayed never to forget him. And I never have."
This has been to me the most touching part of Radhanath Swami's autobiography. While absorbed in the narration, I too felt pain in their separation, and reflected on the culture of sadhus in India. How many such great souls must be living in the Himalayas, practicing their spiritual path sincerely, without desire for any fame or recognition? The affection that Radhanath Swami draws from all those who know him, has its origin in these loving exchanges with holy men that he had as an innocent Richard, travelling alone in the jungles of the Himalayas.
One student of Radhanath Swami shared with me an incident that touched his life deeply and inspired him to take to a God centered life more seriously. Once in the initial days of his married life, his wife was sick, and took a long time to recuperate. When Radhanath Swami heard this, he called him to the kitchen of the ashram, and cooked a special sweet with his own personal hands. For hours he worked to prepare halwa, sddd…, and asked him to serve his wife. The student was overwhelmed by the Swami's affection for his family. Recently Radhanath Swami was in South India for a month long treatment. During the entire stay, an elderly Muslim driver drove Radhanath Swami around the different places. Each day before getting into the car Radhanath Swami greeted the driver with a sweet smile and offered respects with folded hands. On the last day, the entourage of the Swami rushed to go the airport, and in the hurry, the other members forgot to thank the driver. Radhanath Swami however insisted that they go back, and call for the driver. Radhanath Swami personally thanked him for his service. He was overwhelmed, and tearfully expressed to the others that he had served as a chauffeur for many great personalities in India and abroad. However none had made him feel as special, honored, and loved as Radhanath Swami had done. In his emotional tone, he thanked Radhanath Swami for the loving affection showered upon him. Whether it's a senior student who has known the Swami intimately or it's an insignificant driver, Radhanath Swami has the special ability to touch the hearts of all those who have known him.
Related Posts:
---
---
111 Comments
---