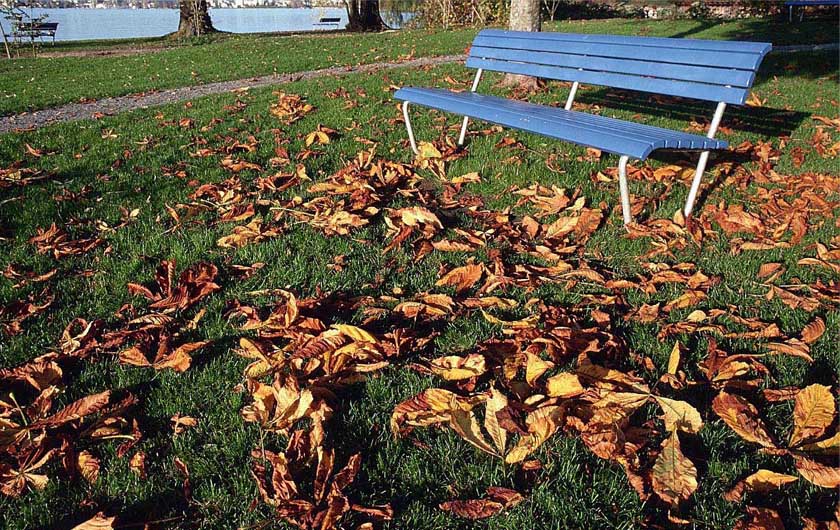 Meditations on The Journey Home – Lesson from Chapter 1

Radhanath Swami's parents Gerald and Idelle Slavin expressed their faith in God through acts of kindness and gratitude. Having survived the hardships of the Depression of 1930's, his parents worked hard and arranged the best for Richie and his brothers. They were also careful not to spoil Richie, and taught him to thank God for all the gifts bestowed upon them. Richie's grandfather left a deep impression on him; his quiet, unassuming nature and offering of prayers touched Richie's heart.
In building a spiritual community in Mumbai, Radhanath Swami has repeatedly emphasized on a similar need to implant spiritual training to children. This he sought by encouraging the parents to set exemplary standards, and to be ideal example themselves, for the children to emulate. He personally practices and teaches the principles of simplicity and humility, imbibing the values of his Grandpa William Bill Slavian.
Under Radhanath Swami's leadership, an orphanage of fifty children is flourishing at the outskirts of Mumbai. All the needs of the children- physical, emotional and spiritual-  are cared for by a team of full time dedicated and trained teachers, managerially supervised by a trust consisting of respectable members of the society. Living in a rural setting, close to Nature, the children learn practical skills that would help them earn a livelihood later. They also learn the ancient literatures and the moral lessons taught in them. To help assimilate the spiritual principles deeply, the children perform regular dramas at the nearby villages, for the spiritual edutainment of thousands of villagers. Once I wondered why the children are staying at a village hundred kilometers from the city, when the happening place is the city of Mumbai, and that's where we have the temple, and the two thousand plus flourishing community. I then recalled that Radhanath Swami's parents had also done something similar in 1955. When Richie was four, they moved from Chicago to the tranquil village of Sherwood Forest. They did this so that they could raise Richie and his two brothers in an environment free from the pollution and dangers of the big city. Yes, the children in this rural setting are also learning the virtues of pursuing a pure and noble life, centered on service to God and society. Of course, there are examples of parents who have successfully trained their children in cities, and implanted a spiritual culture in them.
Recently in a programme of guests and friends who have known Radhanath Swami for over twenty five years, heartfelt appreciation was showered on him. He too spoke for over two hours, recalling in great detail, the kind acts of all the members present, over the last two and a half decades. He remembered which friend had cooked for him rice, chapattis, and idlis (a special Indian cuisine) in 1988, and who had offered help in 1991. Many of the past exchanges, recollected with great happiness, seemed insignificant to my mundane intelligence. A couple of days later, I personally expressed to him my wonder at his extraordinary memory, and his emphasizing on minute details of human interactions. His answer humbled me.  With deep gravity, he replied, "If I do not remember the services of all these great souls, the men and women who have done so much for this community in Mumbai, and the related projects, my life is verily condemned." I now knew for sure, he meant each letter of the appreciation and gratitude he for all community members.
On another occasion, in a monthly festival lecture for over a thousand youth, a man got up and spoke on the merits of good health, and he warned all the assembled youth to avoid sin. A discussion then ensued on what the greatest sin is. Radhanath Swami expressed his understanding of the greatest sin, "To be ungrateful for all the wonderful gifts bestowed upon us by God, parents, friends and Mother Nature, is the greatest sin."
Related Posts:
---
---
33 Comments
---